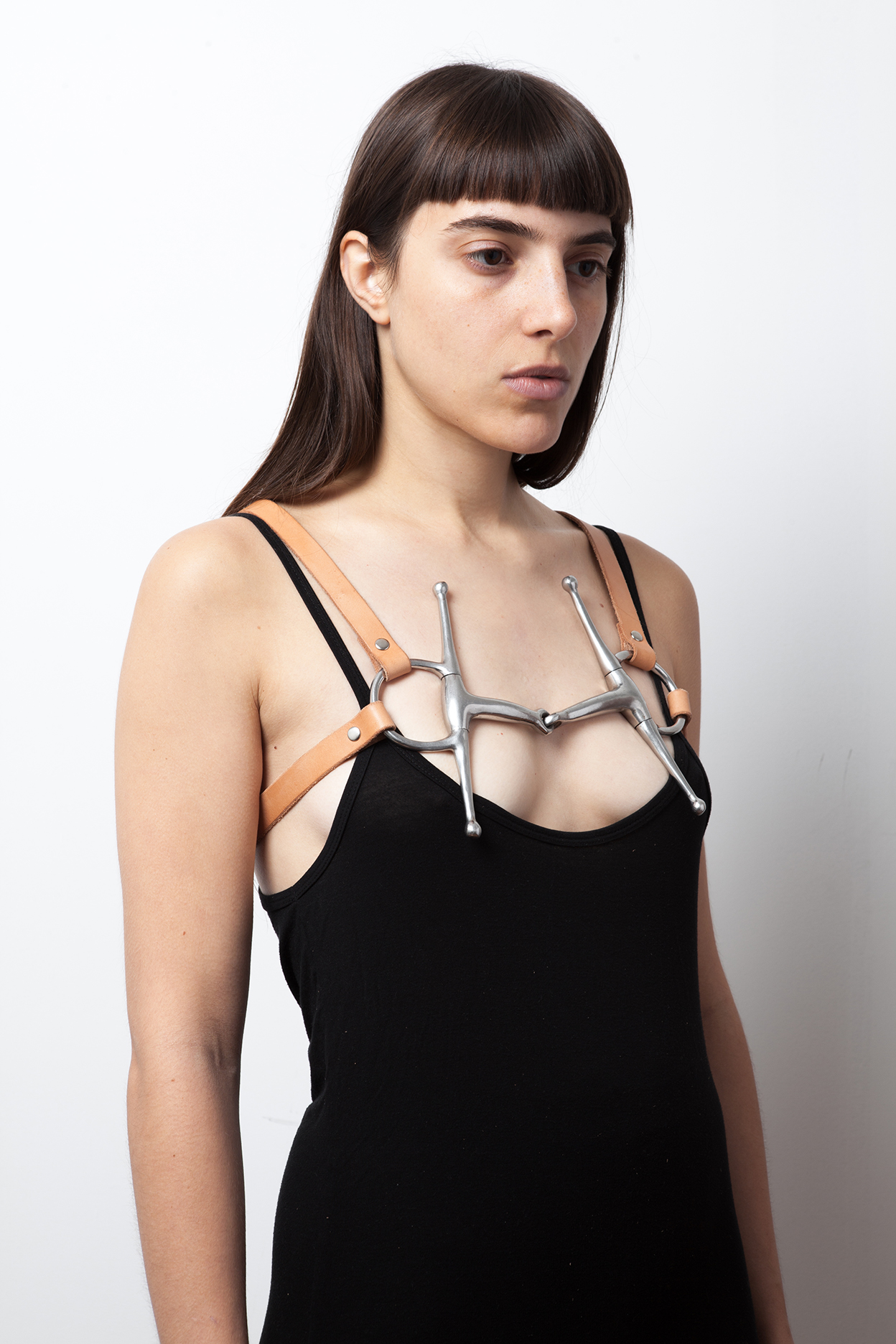 EQUO II Harness
Handmade leather harness with from the MOTHER TONGUE collection. Piece may be worn 2 different ways (see photographs). Leather is 3/4" wide. All colors are hand-dyed, excluding the nude.
Select your bust measurement and leather color preference above. Bust measurement should be directly below the breast. Each piece of hardware is unique so it may vary slightly from photograph. Harnesses are made to order so please allow up to three weeks for production.
Since each Sanguis Ornatus piece is made to order so please make sure to measure correctly. Depending on the piece, adjustments may be able to be arranged for an adjustment fee. Please contact sanguis.ornatus@gmail.com with any questions.